Posted by Deneen Holder on 24th Jul 2017
I'm excited to announce that after many requests from customers, we are now branching out and making larger, multi-plank signs. This is great news for anyone with a large wall in their Great Room, or really anyone who wants a larger conversation piece above their mantle (or anywhere, really). They are still completely customizable, so contact us to discuss your design ideas, or to request one of our other designs on a much larger sign.
Here are some photos below of signs we have made recently. (It is a little tricky to see the scale, so check out the dimensions listed below each one.)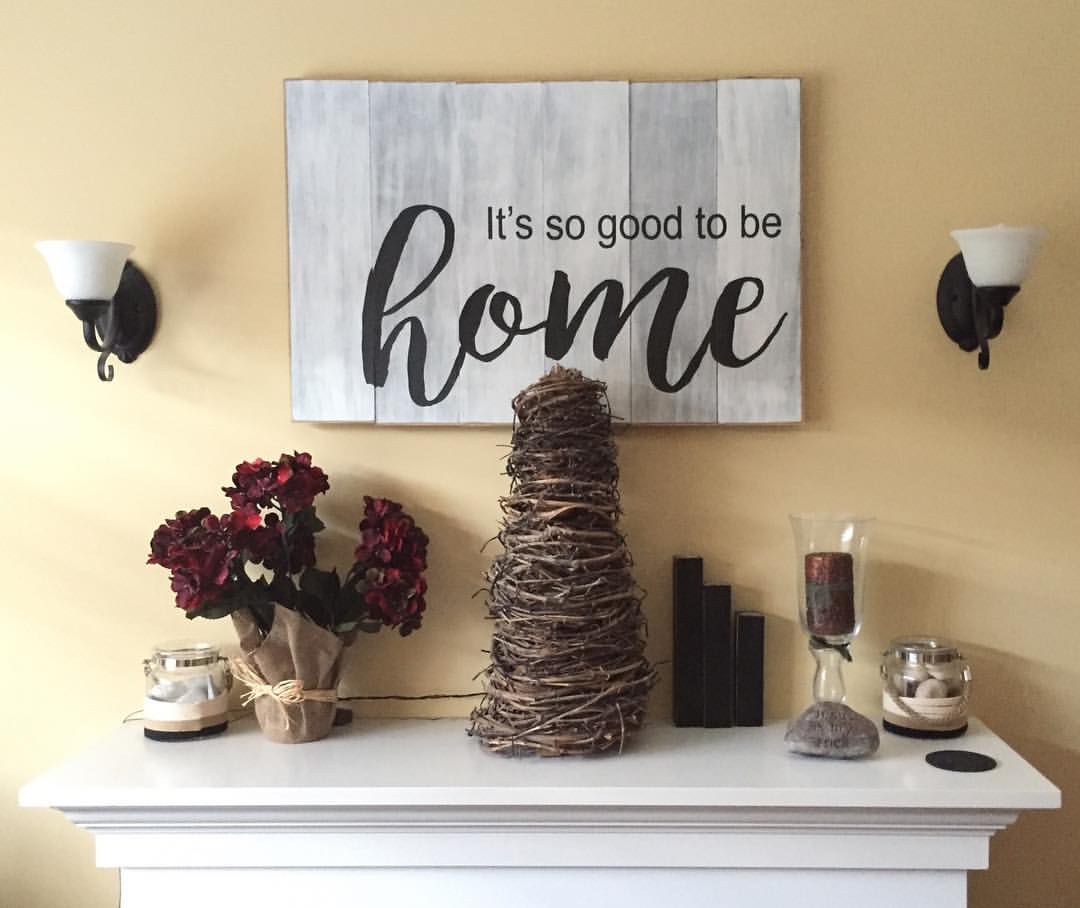 This one is a sign my husband made for me (3 ft x 2 ft). I was wanting a sign for above our fireplace that would pop and be noticed. I chose this phrase because my favourite time of the day is when everyone is at home, and we are able to spend time together in our living room, talking, laughing, eating, listening to one of our sons playing piano, reading or doing homework. This past year our oldest has lived away from home. She did an internship on Keats Island, and is back again working there for the summer. I will never again take for granted the joy of having all my kids at home together!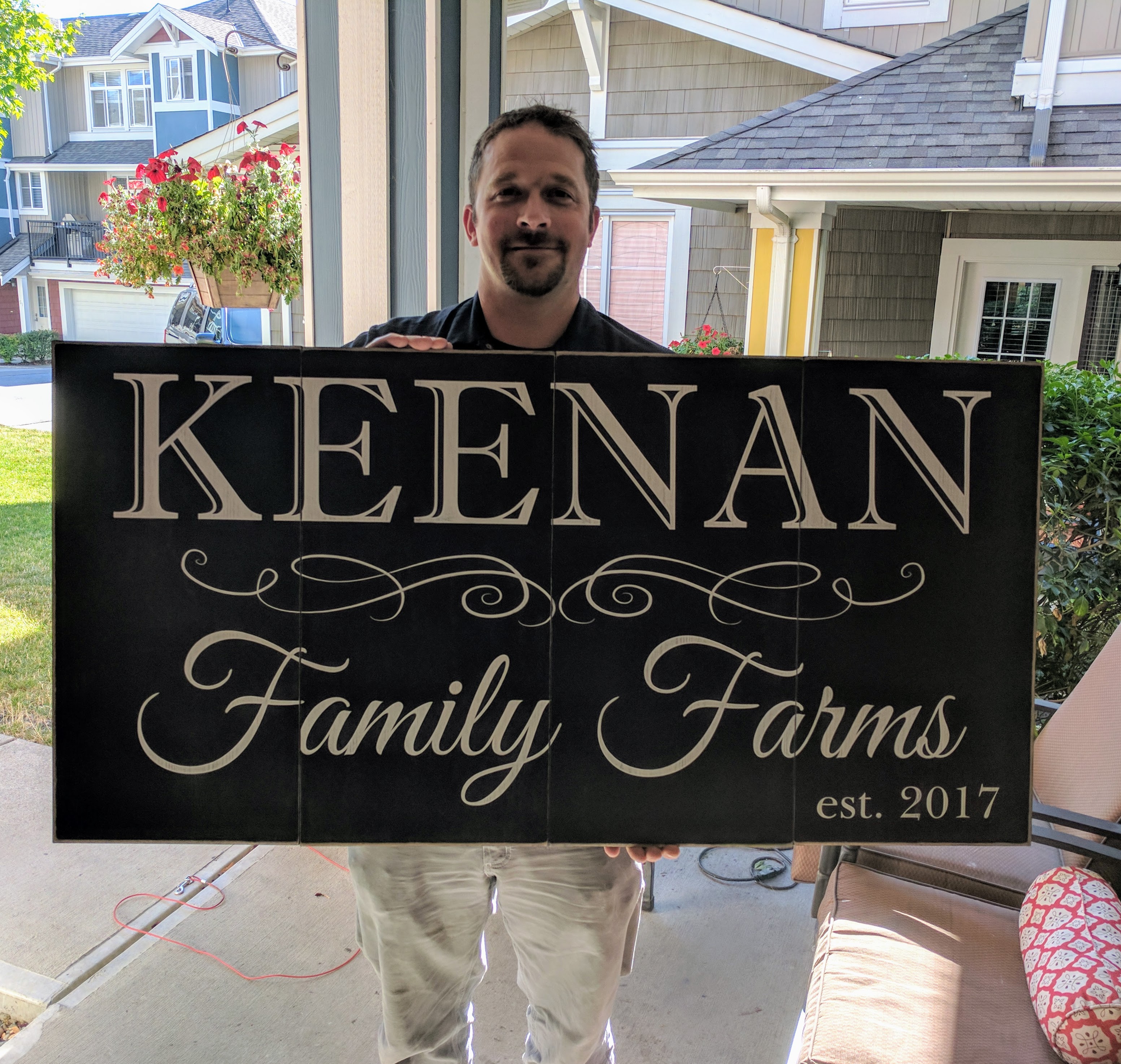 This 2 ft x 4ft sign is stunning, in my opinion. The photos really don't do it justice. It was commissioned by a couple who had it made for some family members. It looks amazing, don't you think? (The gentleman in the picture is the customer when he came to pick it up.)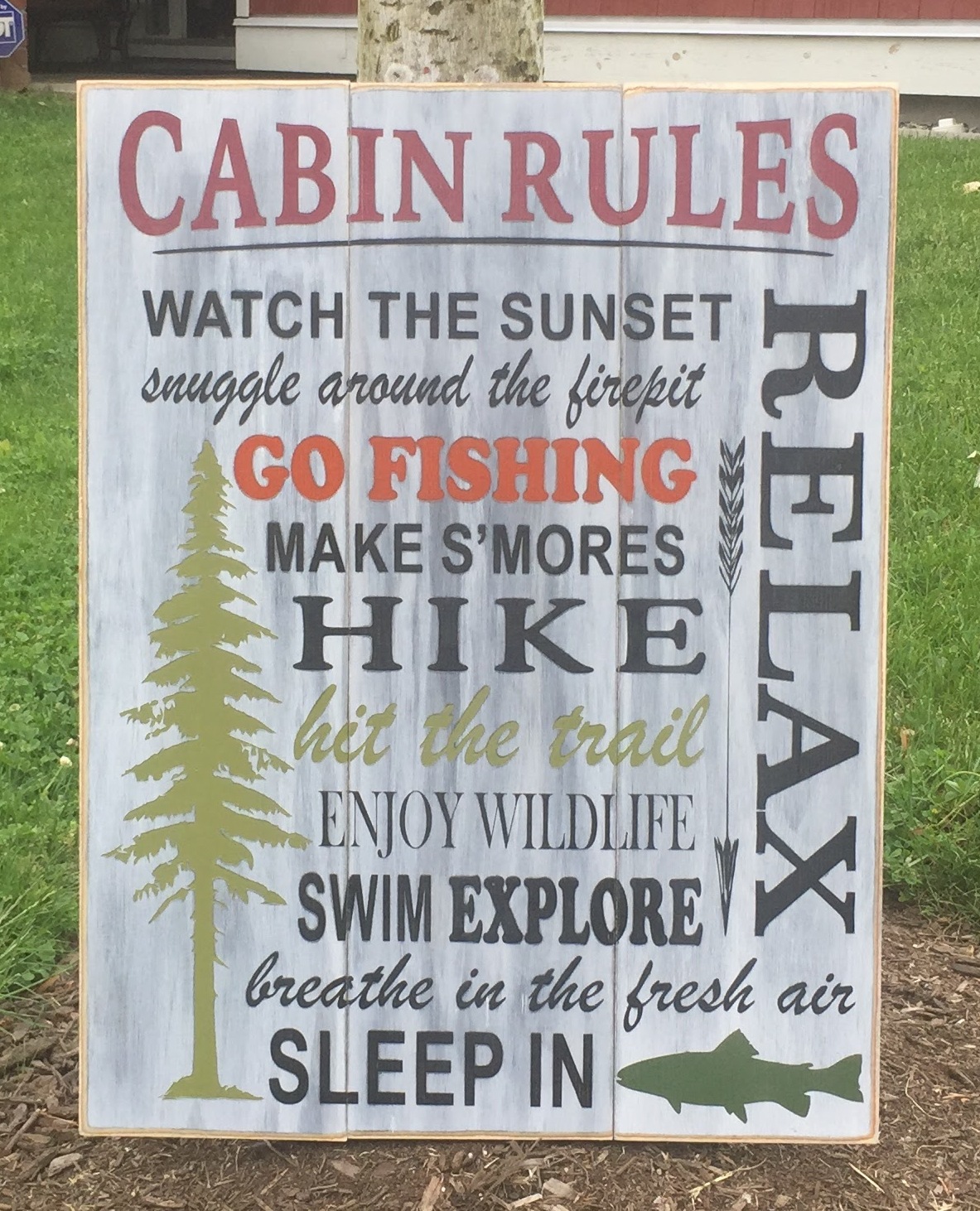 This Cabin Rules sign (1.5 ft x 2 ft) was recreated from an image that was sent to us. (Btw, feel free to send us a photo of a sign, poster or image you've come across and would like to have made into a wood sign.) It is now hanging in a cabin at Lake of the Woods which sits in Manitoba, Ontario and Minnesota.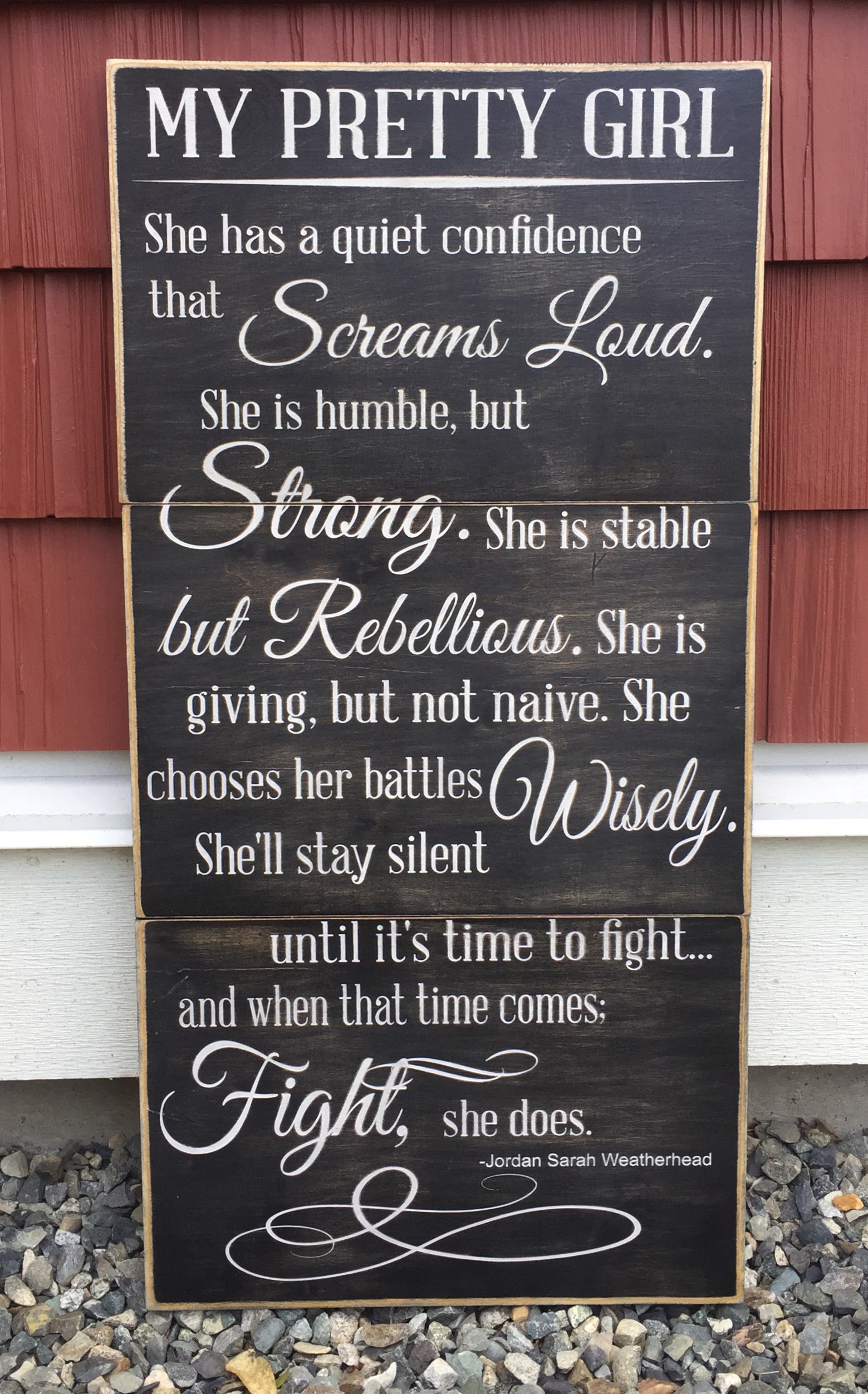 This sign was commissioned by a man who wanted to give it to his wife on her birthday. Size is 3 ft x 1.5 ft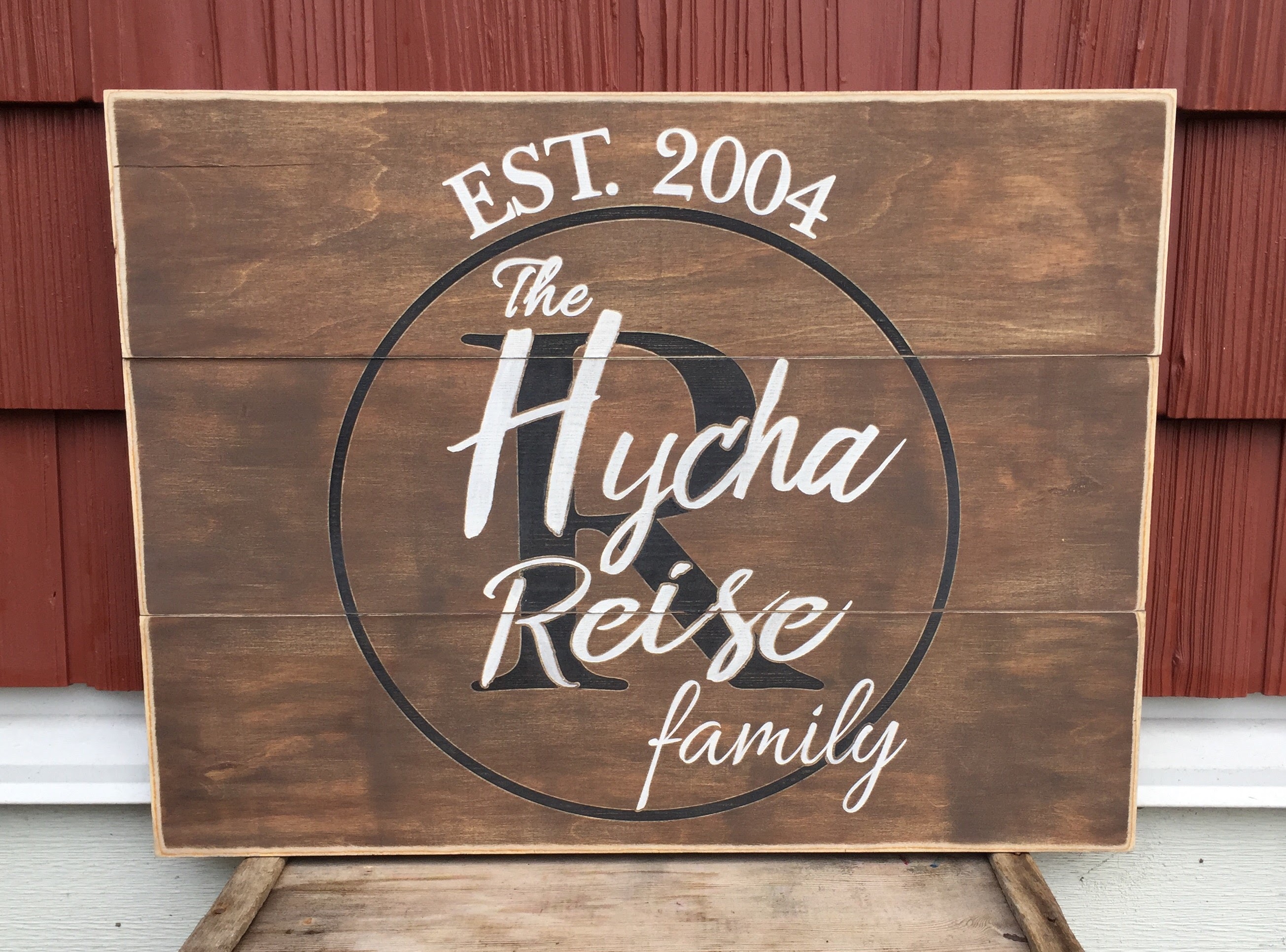 This sign (1.5 ft x 2 ft) was created for a blended family. One of our customers came back to us with a request for a larger, multi-plank sign. She hand drew what she wanted, and Curtis recreated it for her. This was a challenge for sure, but it may be the sign that launched us into this new direction.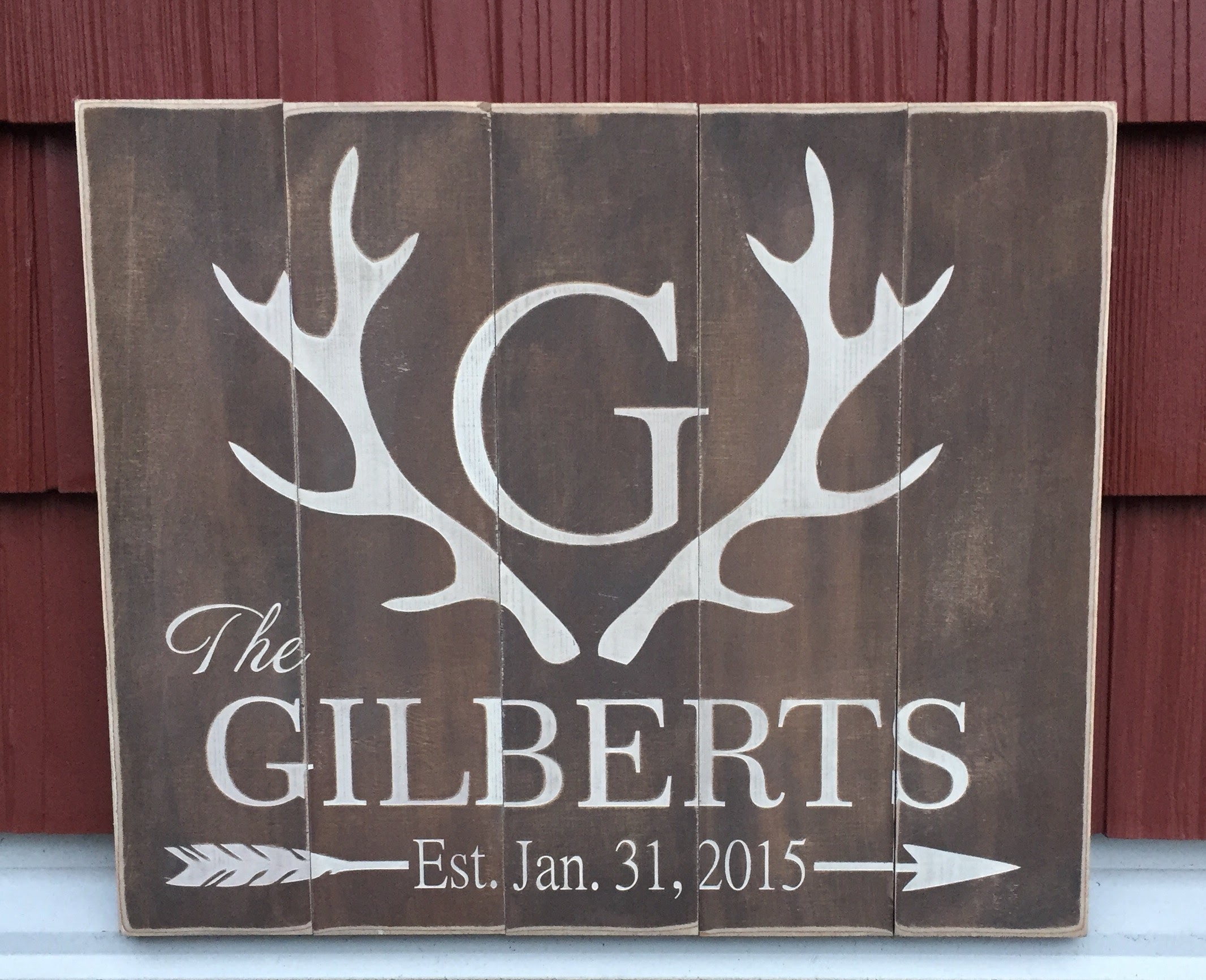 I love this one - with the monogram and the antlers. So rustic and beautiful! 18.75" x 16"
Since there are many possibilities for sizes, contact us for a quote. The boards we have available are: 3.7x16, 6x12, 8x16, 12x12, 12x18, 12x24, 6x24 - all birch 3/4" thick