Posted by Deneen Holder on 29th Apr 2014
Years ago, when we lived in Winnipeg, Manitoba, we were blessed with a really special friendship. We were hosting a small group in our home and we clicked instantly with one of the couples that joined us. They were witty and fun and we had a lot in common. We both had a toddler and a new baby. We had similar views on parenting, and similar goals for our families. We had both had home births, were die hard breastfeeders and were talking about homeschooling our children someday. They introduced us to the many benefits of cloth diapering. You get the idea. We bonded over attempts to capture a mouse that had escaped the cold outside, had made its way into our kitchen and was tormenting us. We so enjoyed hanging out with them that were terribly disappointed when they announced that they had applied for a job in Ottawa. We were secretly (or not so secretly) hoping that it wouldn't pan out, but alas it did, and only six months into the friendship they moved away. I honestly didn't think that we would be able to keep in touch. Life is busy and people move on, but somehow we did keep in touch. Roberta and I kept in contact by phone mainly, and we visited with them whenever they returned to Wpg to see family.
A few years later, we moved to BC. We no longer were able to visit when they were in Wpg, but we did get to see Adrian a few times when he was in our neck of the woods for work. We were delighted when, after having three biological children, they decided to build their family through adoption. When they stopped over in Vancouver on their way home from China with their new daughter, we met them at the airport. What an exciting day that was. A couple of years later, they decided to adopt another child from China. Because they felt that their newest daughter was not ready to be left by both parents, and because they felt that it was too soon to take her back to China, they decided that one of them needed to stay home. It was decided that Roberta should be the one to travel, and they asked me if I would consider going with her to help. What an honour! I have always loved adoption, and I had been to China before and loved it, too. It really was a dream come true for me, and I was thrilled to be invited to be a part of their adoption story. It was an amazing trip, and such a privilege to see their newest son welcomed into his forever family.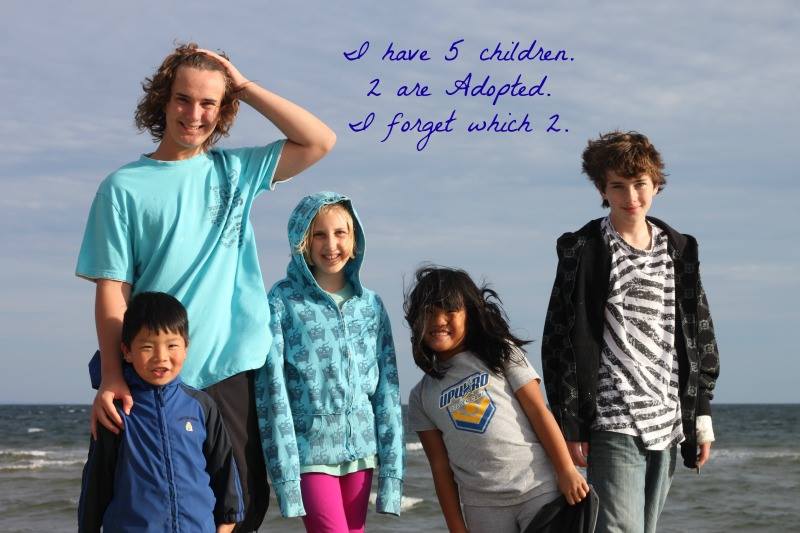 A couple of months after we had returned home, they called with some incredible news - they felt called to leave their job and home, and move with their five children to China. They couldn't stop thinking about all the orphans they had left behind. They wanted to do something for the ones who were not "adoptable" - those with special needs who were in need of surgery. So, they did. Less than two months ago they moved to China. Their blog is called Forever Family and we hope you'll check it out. We are so inspired by their lives, and so blessed by their friendship, that we would like to support the ministry that they are working with. It is called New Day South Foster Home in Zhongshan, China. So this is what we have come up with: We would like to give 10% of each Tiffany Lamp sale to New Day South to care for, and provide surgeries for, orphaned children who need them. (Just so you know, we have not raised the prices by 10%, plus we are offering FREE shipping within Canada and the USA. That's right, there's really nothing left in it for us.) Even if you don't buy a Tiffany Lamp, we invite you to partner with us and support this ministry. Feel free to contact us for more details.