Posted by Deneen Holder on 29th Apr 2014
Whether you are a traveller visiting Canada, a Canadian wanting to send a special unique gift to a loved one oversees, or just someone who loves to buy local, there is something charming about purchasing a Canadian made gift from a local artisan who uses Canadian materials. Venetian style Leather Journals are just that. They are made by Nigel Picard, a home-grown British Columbian, who is a true artisan. We met Nigel on a trip to Victoria, BC last summer and fell in love with his gorgeous journals. Nigel was mentored in the art of Venetian Journal Binding and has creatively added a uniquely Canadian flair to his creations.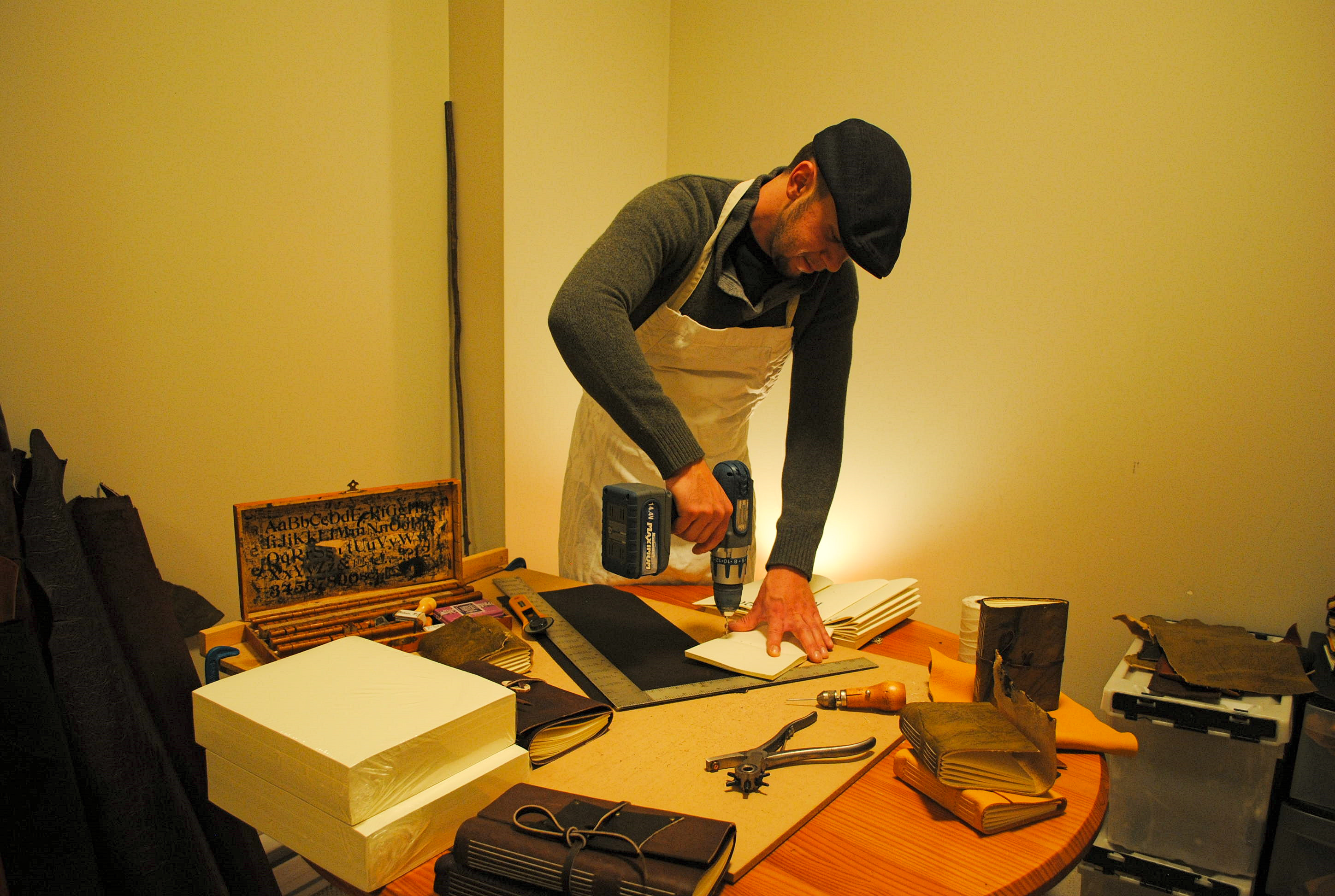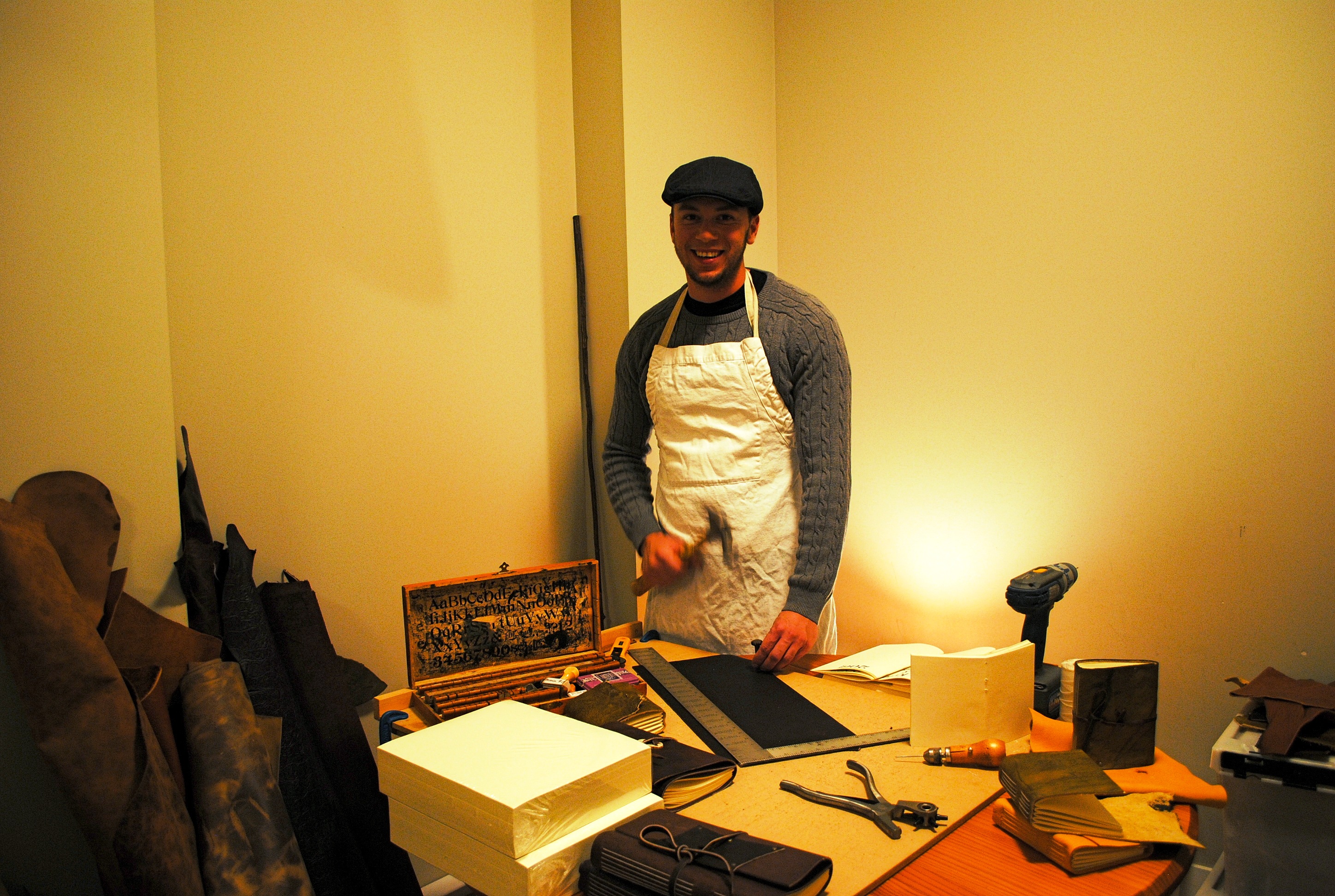 He loves to work with both cowhide and deer skin which are soft, supple and a delight to hold. He often leaves the edges rough cut, giving them a rustic feel reminiscent of the days of the Explorers and Voyageurs. He is constantly on the lookout for unique, West Coast Canadian accessories, be it a piece of animal antler, or a wood stick. Many of his leather journals feature cool golden rings that appeal to fans of Harry Potter and Lord of the Rings. He also enjoys finding interesting and new ways to add design with the leather straps. He loves creating new and one-of-a-kind designs.The paper he uses is high-end and definitely a joy to write on. It is a flax based linen paper that is acid-free and archival quality. Each piece is cut and folded by hand and then sewn into the beautiful leather covers. His journals come in a variety of sizes and colours making them a perfect gift for just about anybody. They would be a thoughtful gift for travelers, students, bakers, brides, writers, artists, designers, anyone who loves to journal or jot down creative ideas throughout the day, make a memory book, or just write down the cute things their kids say. Taken out in public, they are sure to be noticed!